Office SharePoint Online
Microsoft SharePoint online collaboration
Included in Bogdan's Bundle
Access docs and files securely from virtually anywhere
With SharePoint Online you can create sites to share your documents and information, making it easy to work together with colleagues and customers. Instead of installing and deploying Microsoft SharePoint Server on-premises, any business can now simply subscribe to SharePoint Online to provide their employees with a professional-grade solution for creating sites to share documents and information with colleagues and customers.
Features
Seamless Collaboration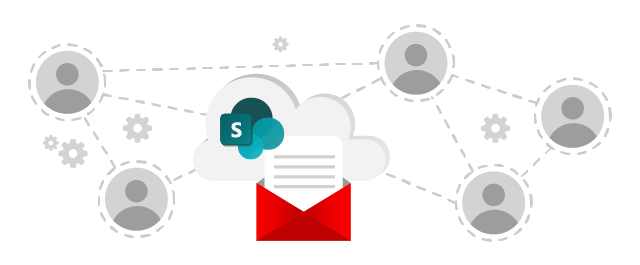 Today's SharePoint team site is your team's content hub.
Engage and Share
You need to stay productive wherever life takes you.
Intelligence and Insights
Start your day at SharePoint Home, where you can see, at a glance, activity across all your sites and groups.
SharePoint Online (Plan 1)
SharePoint Online (Plan 2)
For 1 User And Above

1 month contract
For 1 User And Above

1 month contract
Work together on the most up-to-date documents, forms, and templates
Easily access information online from almost anywhere
Keep teams in sync and manage important projects
Intranet site for your team with up to 300 subsites
Forms, data visualization, Access/Excel/Visio services
SharePoint Plan 2 also included in Office 365 Plan E3, and Plan E4
SharePoint Online (Plan 1)
Work together on the most up-to-date documents, forms, and templates
Easily access information online from almost anywhere
Keep teams in sync and manage important projects
SharePoint Online (Plan 2)
Intranet site for your team with up to 300 subsites
Forms, data visualization, Access/Excel/Visio services
SharePoint Plan 2 also included in Office 365 Plan E3, and Plan E4